Dear friends,
Hope you have been keeping well. You may be wondering where we are now and what are we up to so we hope this little postscript/epilogue sheds some light on our reintegration into "civilization".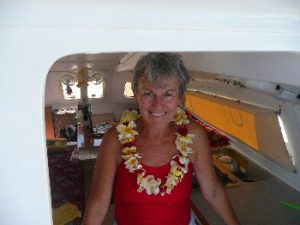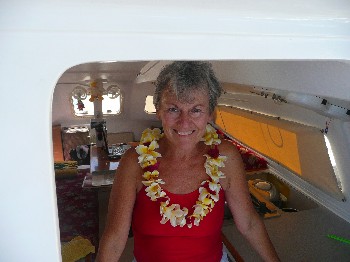 We are now back quite comfortable in our little 480 square foot apartment that we had lived in for 23 years before we went off sailing. It seems huge and very luxurious and so we are quite content. The actual reality of being back in the city has not been as difficult as we had thought it would beas we fretted about it in the last few weeks on the boat of July as we approached Canada.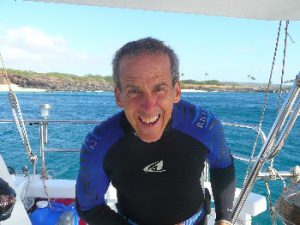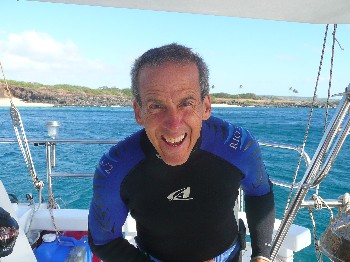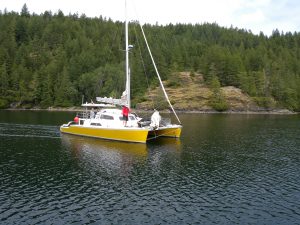 We are definitely changed people from the 2 years on the water. It would be impossible not be profoundly affected by the whole experience. I would say on the whole we are more mellow and a little more objective on life. As we look back on the places, the cruising people, the locals, nature, and crossing the Pacific two times in the two years we were gone, we can almost go back and remember every day of the trip. It is almost seems like a Blu-ray HD movie. Life in the city is a little monochromatic, every day seems to blend in with the next. In the city it is hard to remember what you did 4 days ago let alone 4 months ago everything. Can you? We really felt alive on our trip and we have the fantastic memories that we can keep with us. No memories – no life. We feel very fortunate to have been able to do it. Life is short and the meter is ticking and the party of this wonderful one-time experience called life will be over one day.
People ask us all the time whether we will go out again, and we really haven't made any firm plans. Our trip is still so close to us in thought that it almost seems like we are still on it. We just close our eyes and we are right there. The South Pacific does sound appealing and we will see down the road what happens.
How long Does it take to Unwind?
In September 2006 in the second month of our trip we met a long term cruising couple Eva and Uve in San Francisco and they had told us that it would take us two years to unwind. At the time we thought they were wrong. Surely two or three months would be enough to mellow out but when we did get to the two year mark on our July 2008 return we now agree with them. It does take that long to break the tensions and living patterns which we have all grown up in (and under) from the time we first started goin to school, high school, university, first job, career, family, kids, financial presures, etc. We don't realize how much it is affected us until we get the break.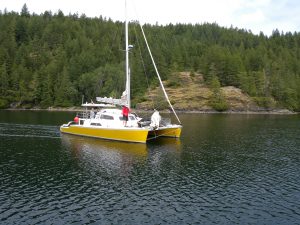 Winter Sailing
We had always been year round sailors going out in every kind of weather. Three months ago in December (2008) we decided to go on out for a one-week trip (first little outing since we got back) to the Gulf Islands as we had done for years before our trip to Mexico and Hawaii. What we did discover is that we have become kind of soft after being in tropical climates. It snowed and rained and was below freezing. The cold just went right through us. Our blood has definitely thinned. We just couldn't handle it. Next year in December we are going to fly south somewhere warm!
Winter Rain
During out fourteen months in Mexico we had only rain on 2 days and for only about 1 hour on each day! To say that the winter of 2008/2009 in Vancouver was traumatic is an understatement. The seemingly endless stretches of rainy and dark days took its toll on us only to be topped off with the 3 weeks of record snowfalls during Christmas. Even now in mid-April we are having more rainy days. We are planning to go out for 14 days in June up to Desolation Sound and surely it will be warm by then.
So we are doing well. We miss the cruising adventure life and will be out there again I am sure soon. We miss all our past cruising friends and the new ones we have yet to meet but we are spending some quality time with our land bound friends and it has been great. It is truly great to be alive. It is a wonderful world, and life is to be loved.
So we hope you will enjoy the links on the right menu and join us for the two years of cruising and sailing adventures.
Take care dear friends and talk to you all soon.
Sincerely,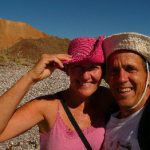 Garett and Carllie on Light Wave