Two days to go on the countdown to our Friday June 4 departure for our annual trip to Desolation Sound.
We have been super busy with numerous long awaited upgrades. The following are the changes and the results after our two week trip.
New Mainsail
Our mainsail was really tired. We has bought it used and it served us faithfully for 20 years but it looked kind of funny with the boom extended four feet (2018). We researched long and hard and ended up having Mack sails out of Florida build us a new main. One of the things we did in Mexico 12 years ago was to remove the battens to go battenless. This was a strategy promoted by larry and Lin Pardey as it allows you to raise and lower the main on any point of sail without battens to foul the shrouds.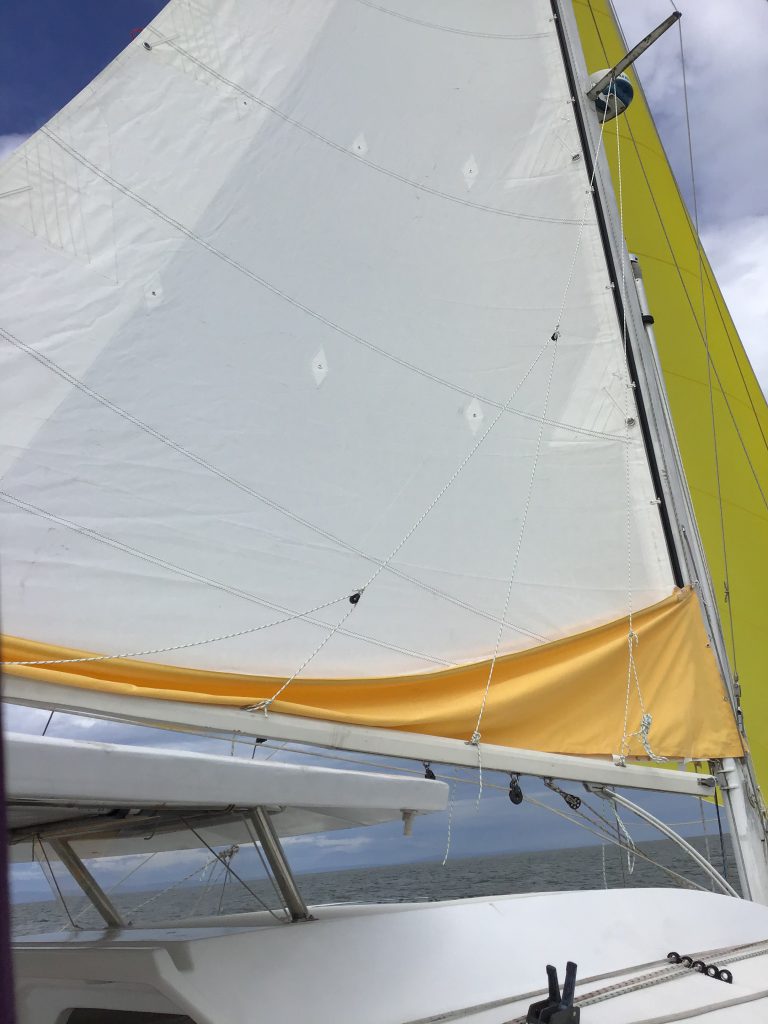 The mainsail was ordered in lat February and finally arrived on May 15th. We also purchased a new Tides Marine track system for the mast to even further ease the raising of the main.
The new main is a work of art, kudos to Mack Sails for incredible workmanship. It fits perfectly. We are really looking forward to the first sail.
We also had to replace the sail cover so we bought a kit from the good people at Sailrite and I have been frantically sewing for the last week. It is on the sail now but will require some tweaking.

Result: Sail work great. During our two week trip we used it for about 30 hours of sailing. It is about 40% bigger than our old one and has perfect shape.
New Dinghy
We have been using a portabote for last 15 years and we were on a second one but it became a lot of work to assemble and reassemble each time or worse yet put it on the netting in the front of the boat where it gets in the way or even worse try to tow it. In February we sold it on Craigslist and bought a Portage Pram dinghy kit from Duckworks.
It is a cnc cut kit of 4 to 6 mm ply which using stick and glue construction method turns into a compact (just under 7 feet) and more importantly just 35 pounds. We also got the sail kit and light weight carbon oars. It is a little more tippy than our 10 foot portabote but it really zips along and is highly maneuverable. We are really happy with it. Tows great.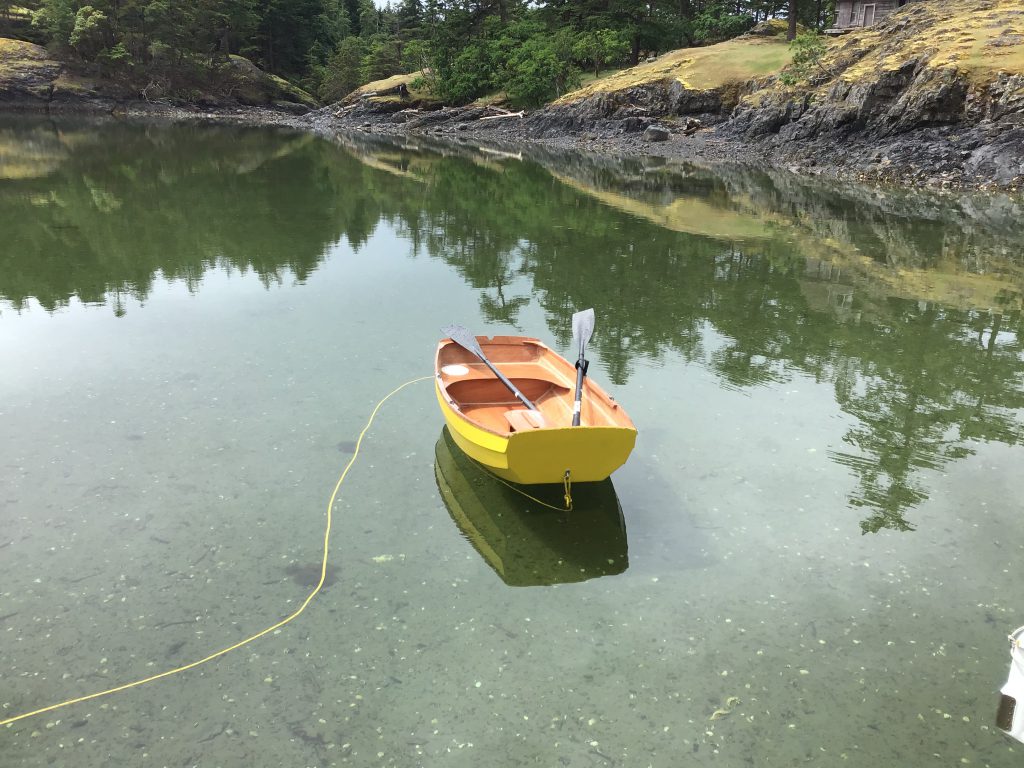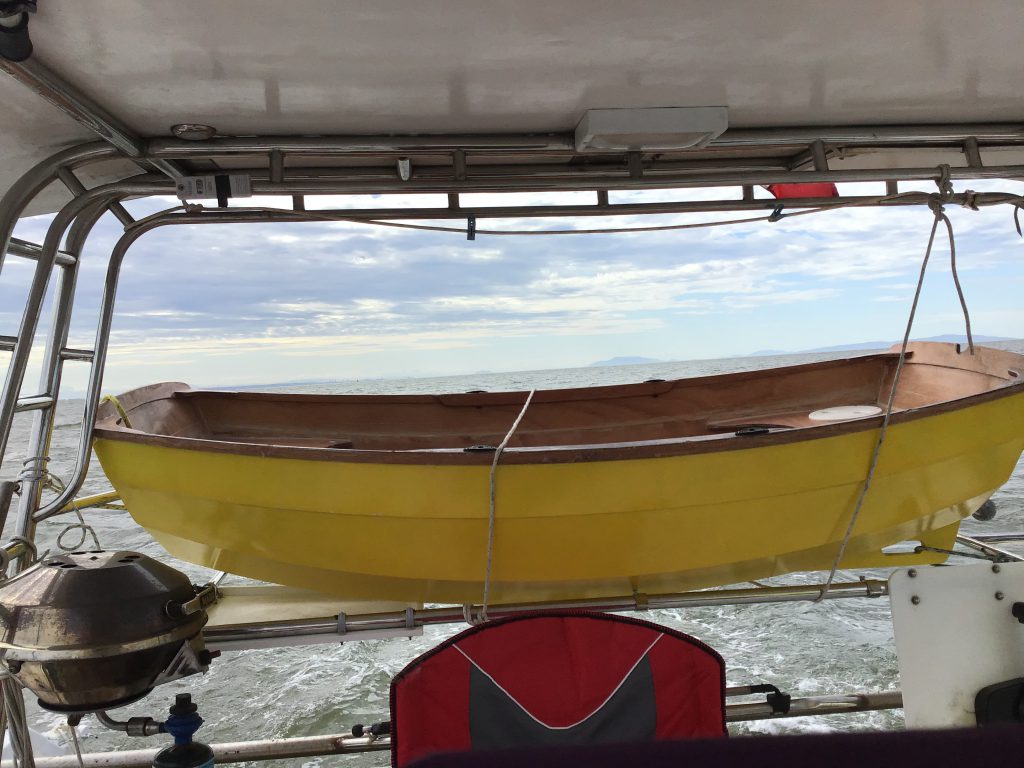 Skylights in the bridge deck cabin
Carllie wasn't so sure when I started cutting holes in the roof. But the end result is that it adds a lot of light and a feeling of spaciousness especially on rainy days. Here are some photos.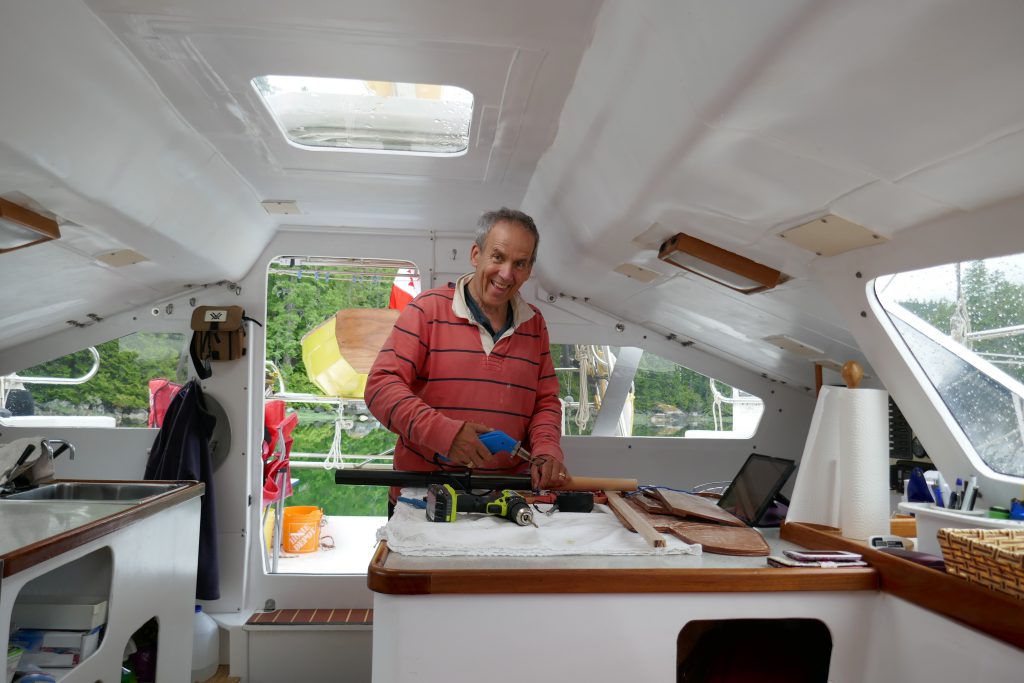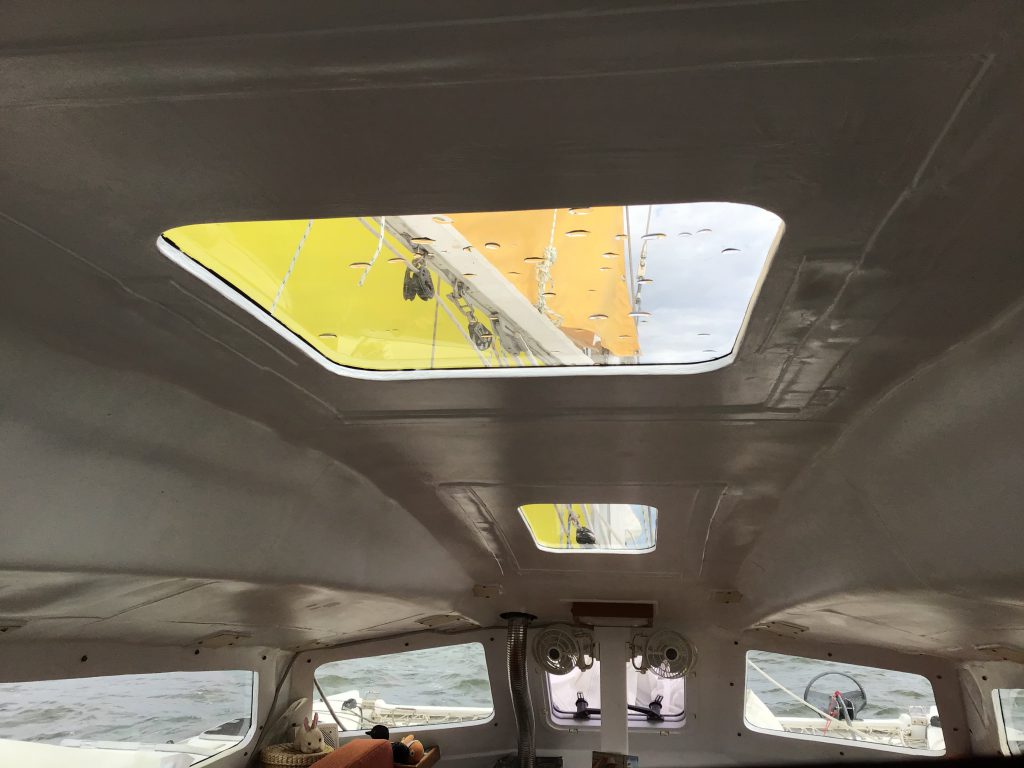 Engine
we upgrade to a new Suzuki 9.9. It runs quieter, has electric tilt, better fuel economy. Super great!